If you are a time traveler, then you probably know about the Time Travel Mart in Echo Park … and you already read this post!
When you walk in, you might be greeted by a man behind the counter who will say "hello again, I saw your future self in the store today, they told me you would be coming in." Ha!
Go visit the store. They are the purveyor of quality goods from the past, present, and future. The aisles are broken down into different time periods. You can check out dinosaur stuff, robot milk, ray guns, etc. You can even buy a shade tree … instructions state "take the seed, travel back in time, plant it, return to the present and relax under your tree." Or maybe a "What happens in La Brea tar pits stays in La Brea tar pits" T-shirt? There is something for every time traveler!
And here is the best part. The store itself is part of 826LA, a non-profit organization dedicated to supporting students ages 6 to 18 with their creative and expository writing skills, and to helping teachers inspire their students to write. 826LA specializes in after-school tutoring, workshops, and programs. The kids are encouraged to be creative, and once a month, one of their stories gets published and put into the store for people to purchase.
Time Travel Mart is located at 1714 W Sunset Blvd in Echo Park, open from 12-6pm, PDT, year 2022. Check it out!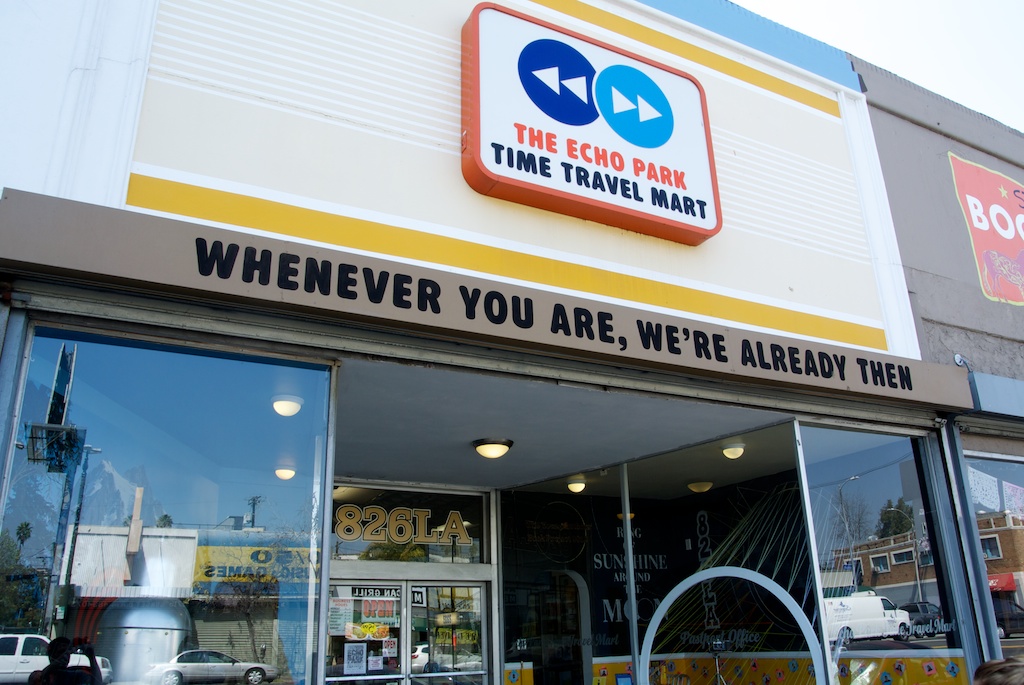 PS – I know it's April 1st, but trust me it's for real … at least during some time period!